Grow Your Property Portfolio
Purchasing multiple houses as rental properties can be a great way to increase your assets and make your way to financial freedom.
We can build homes in a number of flexible configurations to maximise your return.
Whether your looking to buy your second investment property or your tenth, across all its residential developments, Auguste Properties has a firm commitment to quality, community and excellent value-for-money.
All of our homes are built ready to be moved into and conveniently located in areas with proven historical capital growth; close to schools, shops, freeway entries and the Transperth railway network.
We can build homes in a number of flexible configurations to maximise your return, including dual occupancy (dual key homes) that enable you to collect two income streams from the one property.
2 Ways to Your Next Property
#1. Save a deposit
Just like your very first property, you can save your way to a deposit for your next property. Set a savings target, a deadline and a solid workable plan for how you are going to achieve that target.
#2 Leverage your equity
Use the equity you've gained in your first or previous property by either adding value through improvements and renovations, or through capital growth as a result of increased selling prices in the market.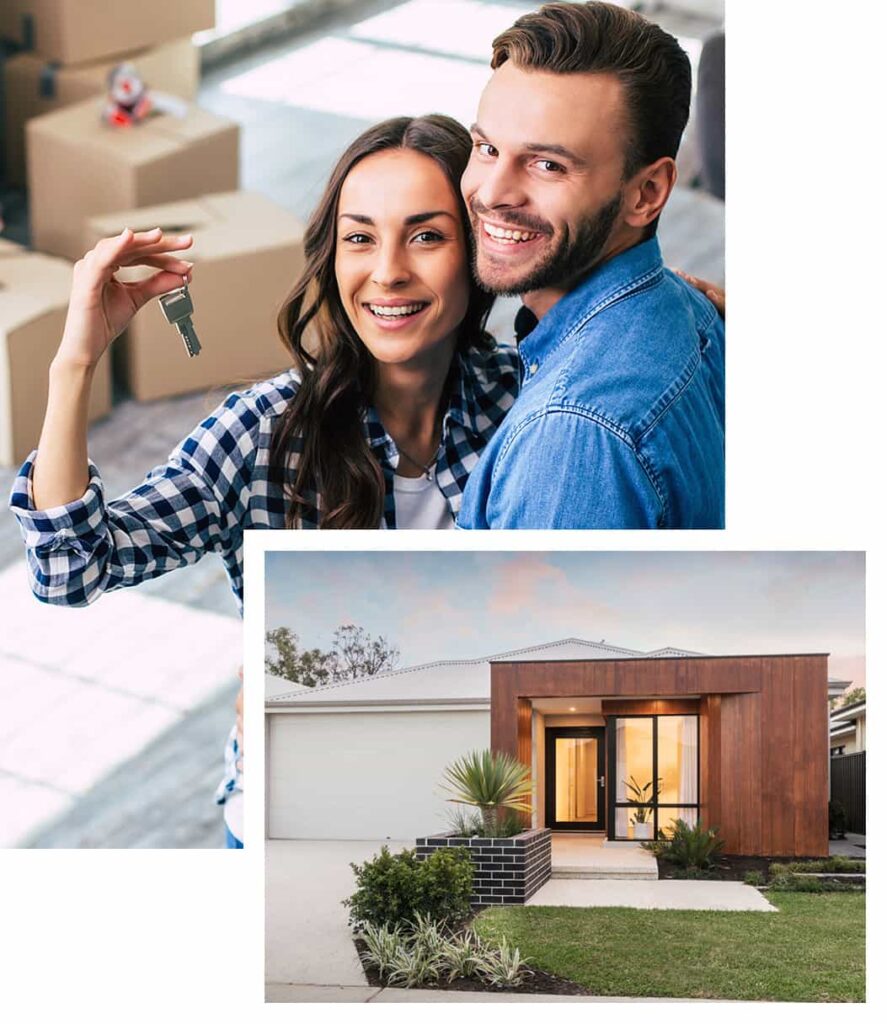 We have the expertise to find you the right land, property configuration, and builder.
Tips For Growing Your Portfolio
#1 Buy at the right time
As you are likely going to need to borrow against equity gained in your properties to continue investing, you probably don't want to buy property that isn't going to grow in value within a short-medium time frame.
#2 Review your Property Values
If your property has gone up in value it is probably worth paying to get a valuation done. If the property has a higher valuation that previously this means you now have access to more equity for investing.
#3 Secure your loan across vendors
If you have 2 loans with one bank it is highly likely that your loans are cross-collateralised by default. This is where you secure your loan against 2 or more properties instead of just the one property. The best way to avoid this is to use a new lender for every single property you purchase.
#4 Create positive cash flow
Positive cash flow occurs when your investment income (usually rental income) is greater than the sum of all your expenses. If every property you buy is putting extra cash flow into your pocket then you can afford to service these properties and continue expanding.
#5 Take advantage of 95% loans
If it's viable for you consider paying Lender's Mortgage Insurance in order to get a 95% loan. This allows you to invest with a smaller deposit and stretch more money further. It could mean the difference between you buying one more investment property or being stuck with the portfolio you currently have without being able to grow.
If you are interested in working with us then please drop us a line, we would love to hear from you.